Disclaimer: *mention a company I am partnered with*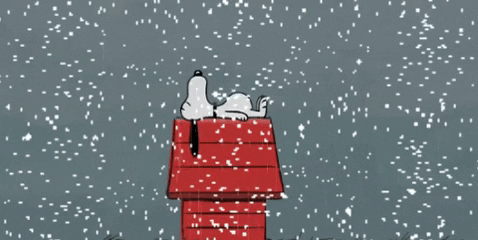 Winter wonderland is amazing. The entire ground covered in snow, icicles hanging from the edges of your house. you can't help but get into the Christmas spirit.
Until you touch your hair and feel how super dry it is.
My hair gets to the point where it will break off if it's ultra-dry (yes there is a level above super dry.)
This year I decided enough is enough and I am going to cure my dry ass hair once and for all. Here is a list of things that I had my hair go from ultra-dry to super soft in a winter storm!
Changing hair products
It took me the longest time to realize that my hair products were one of the causes of my hair being so dry. My products didn't help with hydrating my hair or neither contained the oils I needed to maintain that softness during the winter.
I changed my products that were all-natural, included the oils that needed to be in my hair, and were geared to hydrating my hair.
TIP: Certain ingredients in shampoo can cause excessive dryness. The next time you are shopping for shampoo tries to avoid Ammonium Lauryl Sulfate or Sodium Laureth Sulfate in your shampoo and conditioners.
Switch around your hair regime
I am the type of person who enjoys following the same routine because it makes me feel like I am doing things right. After doing some research my same ole hair routine needed to be changed.. drastically in the winter.
Using less heat in the winter. Meaning, say goodbye to your daily curling and straightening your hair. That is contributing to your hair drying out. When you add on heat to your hair and then walk outside in the cold, it sucks the moisture right out of your hair. The less heat the more your hair will thank you.
If I am in a rush I will blowdry my hair but only wait for 30 minutes to an hour before leaving the house so that my hair has cooled down and my oil-based finisher has penetrated into my hair strands. Even when I am in the shower I turn down the temperature of the water whenever I rinse out my hair.
All I am saying is, just reduce the amount of heat you use on your hair. Like I said your hair will thank you!
Deep conditioning/hair masque has become my best friend. Any time I would wash my hair, I'll also add on a moisturizing hair masque. In addition, doing oil treatments once or twice a week before washing my hair helps me so much!
Trying to wash your hair less frequently
I feel like we get stuck into a routine in the summer and then find it so hard to get out of. For example, washing your hair more often.
In the summer we sweat a lot, or we work out more because it's warmer. That also creates a lot of build-up on our scalp that we tend to wash our hair twice or more during the week! Since Winter is here we have to realize that we can't do that anymore.
When we shampoo our hair, we tend to strip the natural oils from our scalp that help to nourish our roots. During the Winter we need those oils to avoid itchy scalp and dandruff.
Try lowering the number of times you wash your hair during the week to avoid the dry itchy scalp. look for a dry shampoo that not only helps with to remove excess oils but also conditions your scalp to leave on those natural oils you have. Here is an example of a Conditioning dry shampoo by Monat (click here)
Thanks for reading all about how to keep your hair from not drying out this Winter. Comment down below anything you do during the colder months to keep your hair from getting super dry or what I call my hair ultra-dry.
Don't forget to;
~ Live Love Laugh Learn ~
Corynn 🙂
Read my last blogmas post here