Do you ever find yourself procrastinating? Feeling lost and forgetful?  Feeling like you just wasted a day that you could be getting stuff done?
I was like that.
I wasn't able to keep up with due dates, remember birthdays or events I was supposed to attend. It was always hard to get things done. Also, I would procrastinate for the longest time until it was the very last second.
I begin to feel myself burning out. I  had to take a step back and organize my life, and it worked! I am going to share with you _  productive hacks to start becoming organized!
1) To-Do List
To do list are the best thing that has ever been introduced in my life. I am not sure how people can remember things all in their head and remember them at the end of the day or later on that week. My mind would shut down. You can use a piece of paper or even on your phone!
I prefer to use my phone since I am able to color code different categories that is happening in my life. Here is a picture of what my to-do list app looks like.
If you prefer to write it down, find a cute note pad you may like at the dollar store or at a school supplies store. Something that would draw to your attention every single day.
HACK: Make your to-do list the night before! You already have a list starting in your head. It's nice to place on a piece of paper or on your phone so you wouldn't forget!
2) Having a Planner/Bullet Journal 
During my first year in high school, our school strongly suggest for us to use our agenda to keep organized. I was a bit hesitant but I gave it a go.
Best decision I ever made!
I am able to put all my events, friends and family birthdays, meetings and appointments, plus any deadlines or payments I have in the upcoming months. Instead of remembering all that information, I can place all in one place!
Having a planner can help you soo much!! I can literally write an entire essay about how a planner changed my life! Plus they are so many different types of planners (Daily, Weekly, Monthly, weekly and Daily, you name it!)
Or you can make your own such as a Bullet Journal. You can design any way you want! Add stickers, quotes, anything!
HACK: Assigning a color or a symbol to a category in your planner. For example, I have meetings/appointments blue, so I will always use a blue pen to write out my appointments. Or deadlines are always written in red pen. So when I look at my planner for the day and I see red writing, I know I either have an assignment due or a bill to pay.
3) Prepping the night before
Waking up in the morning is always hard. Waking up at 5:30 in the morning is no joke either. Prepping everything the night before can help ALOT. Taking out what you're wearing for the next day, prepping your bag, writing your to-do list can help soo much. You never want to be rushing around your house to find things or forgetting items you need throughout the day.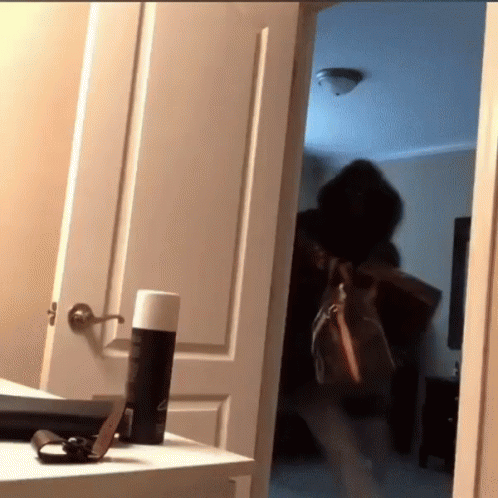 having everything laid out and prepped can help make your mornings run smoothly.
4) Daily Routine
Having a morning routine can help a lot with getting yourself motivated to wake up in the morning.  Because once you create a morning routine, you will feel motivated to start your day. Your morning routine can be based on what you want to do in the morning. Either that is to wake up and listen to music or put on a podcast while you get ready. Anything that motivates you in the morning will help you get into a productive lifestyle.
Now the night routine, We may find it hard for the first few tries to get into the night routine. I know after work you just want to sit there and watch Netflix until your eyes closed shut but that is something we should stay away from.
Creating a nighttime routine will help to wind down your body from a busy day. creating a skincare routine can help with giving yourself some self-care. Taking a break from social media for a few minutes can help your mental health to be at ease.
TIP: Reflect on your day! What went well? Was there something that bothered you? What you learned today, how will you implement it tomorrow?
5) Meal Prepping 
When we're always on the go, we find it hard to make time to prepare dinner or even lunch. It's so easy to buy a quick bite. Although the money does add up.
Planning what you are going to eat for the week helps with less money being spent and more time focusing on the things we have to get done. If you feel stuck there are tons of 30 minutes or less recipes you can find on Pinterest! Most of the dishes I make at home are ideas from Pinterest.
If hardly have time to go grocery shopping, there are companies geared for quick meals. You purchase boxes that include the ingredients and the recipes. Plus it only takes 30 minutes. You don't have to go out and buy the ingredients when they come right to your doorstep! Here is a list of a few Meal Prep companies:
Hello Fresh
Chefs Plate
Blue Apron
Plated
Home Chef
Plus you can show off to your friends and family that you can cook while having a busy life!
Thank you all so much for reading my blog post! I hope this will motivate you to start becoming organized and productive!
and Remember to Live Love Laugh Learn ✨
~ Corynn
---