Ever since I was little I had to always be careful what I put on my skin. From face creams to laundry detergents. Even if I switch brands for a day I know I'll have to pay the price with my skin-irritating me all day.
Finally, after a few years of trial and error I have come up with a skincare regimen that works for me (Will share in another post) Here it is! 7 must-have skincare products you should have in your 20's.
Facial Cleanser
Obviously, we need to wash our faces daily. Using a light cleanser in the morning and a cleanser at night to help break down any oils, dirt, or makeup that has to build up throughout the day.
Moisturizers
Moisturizers are a very broad thing. Moisturizers can be used for various things. I have moisturizers I use only in the summer and some that I use when I am applying makeup. If you tend to get dry skin in the Winter would suggest a heavier moisturizer that will last the entire day, or if you have oily skin look for a product that does not have oil-based ingredients.
TIP: find a moisturizer that includes SPF! Just because it's cold and cloudy outside doesn't mean the sun is not showing, even threw the clouds we have UVA rays shining down on us.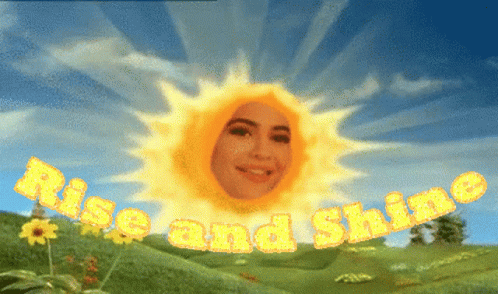 Serums
I never knew how important serums until I started learning what they are. Serums include active ingredients that help with wrinkles and any skincare concerns you may have. Having youthful skin for life! (Just kidding, but you get what I mean right?)
I prefer to used serums once a day due to the build up on my face and the number of products I am wearing. If it is a day that I am wearing makeup I will put on my serum during my nighttime routine.
 Toner
Toners are used right after cleansing your face morning and night. It helps with catching any residue on your face, removes excess oil, plus it helps balances your skin's pH.
The'yre different toners out there that are geared for your skin type. For example, the body shop has a vitamin E toner that works great for people with sensitive skin (like me) and also a Tea tree toner to help with any impurities or I use it whenever I see my skin is breaking out.
Facial Spray
I use a facial spray in the midday. When I notice my skin is becoming dull and I need a pick me up. It can provide as an energy boost, makes your skin look more vibrant, and rehydrates your skin again. I also notice it helps my entire energy become calm again.
 Face Mask 
One of my favorite things to do. I count it in my self-care time on the weekends before I face another busy week. The face mask helps hydrates your skin, gives you that lovely glow. They are several types of face mask you can do; clay, sheets, a peel-off mask, you name it!
Each mask is different but has the same common goals. Plus it's nice to pamper your self once in a while.
Scrubs/Exfoliators 
A lot of people are skeptical of face scrubs due to the ingredients they use in their products. read and research the ingredients in the face scrubs you buy.
Face scrubs can be very beneficial! Helps with toning, removing grime and dirt, exfoliates away dead skin that our cleanser doesn't always catch.
I highly suggest anybody who has sensitive skin should be careful about using face scrubs. read the label and the products they use. I currently use St. Ive's Black Tea scrub. my skin is not irritated after and my skin feels oh so soft after.
Thank you for reading my post! comment down below any products that I have forgotten or any products that have worked for you!
and remember to; Live Love Laugh Learn!
~ Corynn